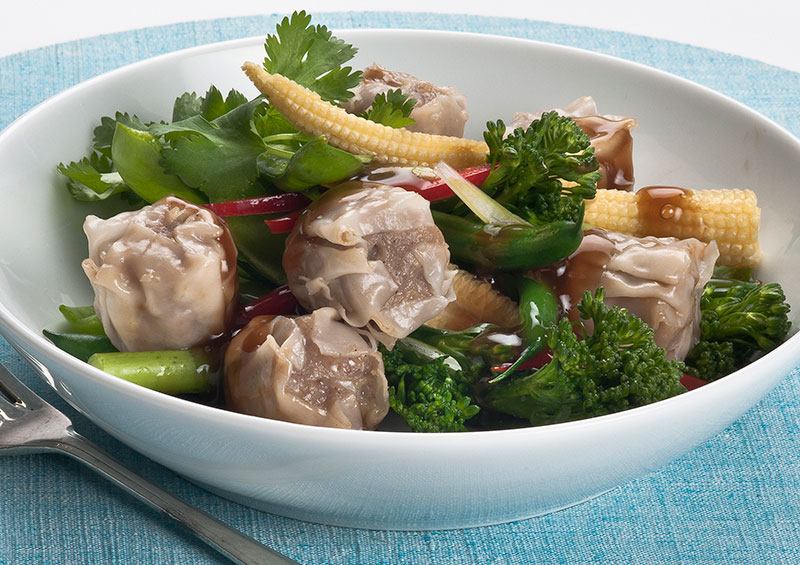 • Serves 2-3 • Preparation time- 10-15 minutes
Ingredients
15 Mini Dim Sims Beef, Chicken or Vegetable
1 bunch of Broccolini, ends trimmed
100g green beans, topped and diagonally sliced
1 packet of baby corn
1/2 red capsicum, thinly sliced
2 tbs soy sauce
2 tbs plum sauce
4 tbs of water
2 tbs of olive oil
Method
Place Mini Dim Sims in a microwave safe container, add 1 tbs of water and cover with food wrap and heat on high for  3 minutes or until heated through.
Heat the olive oil in a large wok.
Add broccolini, green beans, baby corn and sliced red capsicum and stir-fry for 2-3 minutes.
Add 2 tbs of water cover and cook, tossing occasionally for 1-2 minutes or until the vegetables are tender but crisp.
Mix plum sauce, soy sauce and 1 tbs of water together until blended and add to wok along with Mini Dim Sims. Toss until well combined and heated through.  Serve immediately.