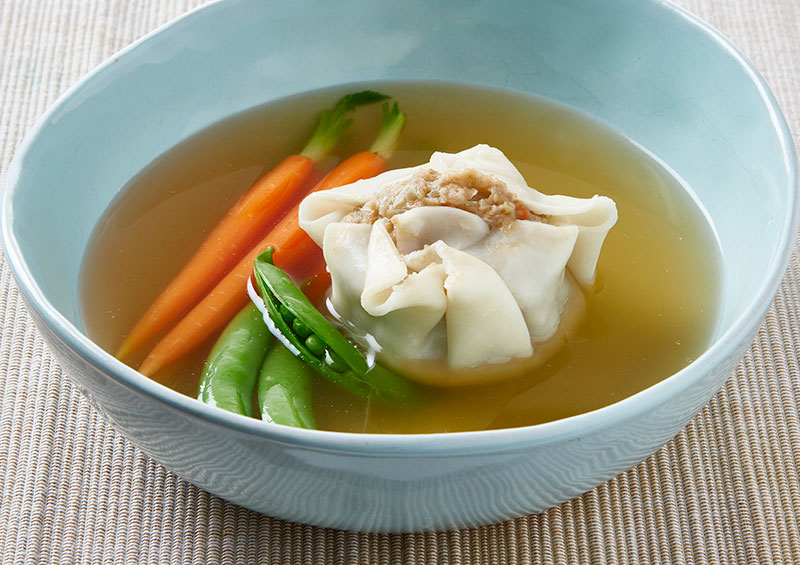 • Serves 6 • Preparation time 10 minutes
Ingredients
6 x  Kensington King Chicken Large Dim Sims
1.5Lt prepared chicken or vegetable stock
1 small onion, finely chopped
1 bunch of baby carrots, washed and peeled
2 tsp butter
1 garlic clove, minced
1 handful of fresh peas, keep pods on
Salt and Pepper to taste
Method
 Thaw Dim Sims: Place frozen Dim Sims in a microwave-safe container with 1 teaspoon of water per Dim Sim. Cover and cook on high for approx. 50  seconds per Dim Sim.
 In a large saucepan saute chopped onions and carrots in butter for 5 minutes. Stir in stock,  garlic and the Kensington King Large Dim Sim, bring to the boil. Reduce heat, cover and simmer gently for 15 minutes or until vegetables are tender.
 Stir in the fresh peas, salt and pepper to taste. Cover and simmer for 5 minutes longer. Serve.