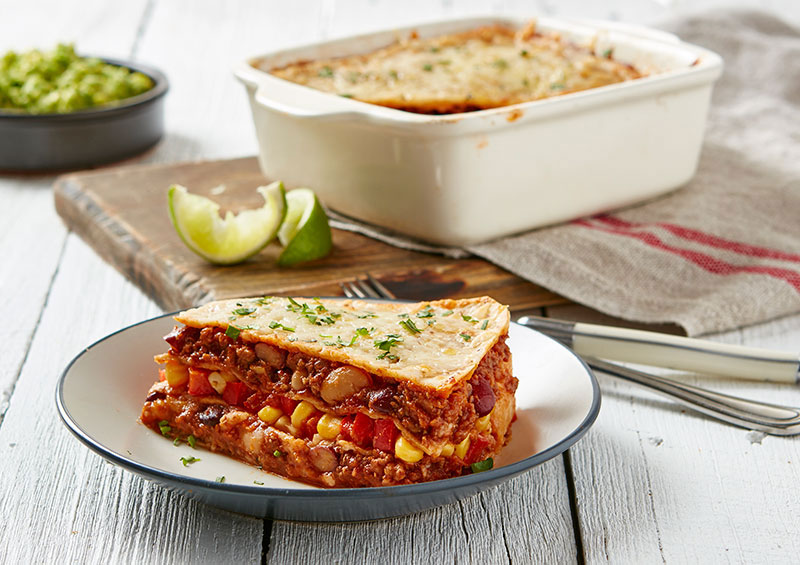 • Serves 2-4 • Preparation time 10 minutes
Ingredients
1 x 300g packet of Marathon Chef Direct con Carne
1/2 cup cooked corn kernels
1/2 cup of chopped red capsicum
1 cup grated tasty cheese
1 packet of Tortilla wraps
Method
Remove con Carne from outer pack and cut top off plastic pouch, place pouch in microwave safe bowl. Reheat on high for 3 minutes. Let stand for 2 minutes. Stir ingredients thoroughly.
Preheat oven to 180°C an lightly grease a small oven dish.
Place two layers of Tortilla wraps on the bottom of dish and alternate layers of con Carne, Tortillas, corn and capsicum mix and cheese.
Finishing with a Tortilla wrap and grated cheese.
Place in a preheated oven for 10-15 minutes until heated through and cheese is melted and golden brown.